When designing for a client, you have to take numerous things into account, the most important ones being the client's wishes and the uniqueness of the design. Every now and then, it happens that you come up with an idea in your head, but the visual concept is lacking. This is why we have decided to write an article about some of the best free design resources that will boost your creativity, productivity, and originality.
Inspiration
If you don't have any ideas for a task that you have received, you should conduct research on the Internet. It sounds simple, but it actually isn't. The Internet is vast, and you will never have enough time to explore every single website for creative minds. This is why we have taken the time to explore the most popular choices and pick out the best of the best. Here are our top websites with creative design ideas.
Remember, this is just a way to spark your idea to start and design something on your own. It's OK to review the work of others and get inspired, but it's neither OK nor legal to copy or steal someone else's work and pass it off as your own.
When you finish research just draw a few concepts on a piece of paper and start developing your own idea Don't forget – it's all about creativity, imagination, and being original, nothing else, nothing more.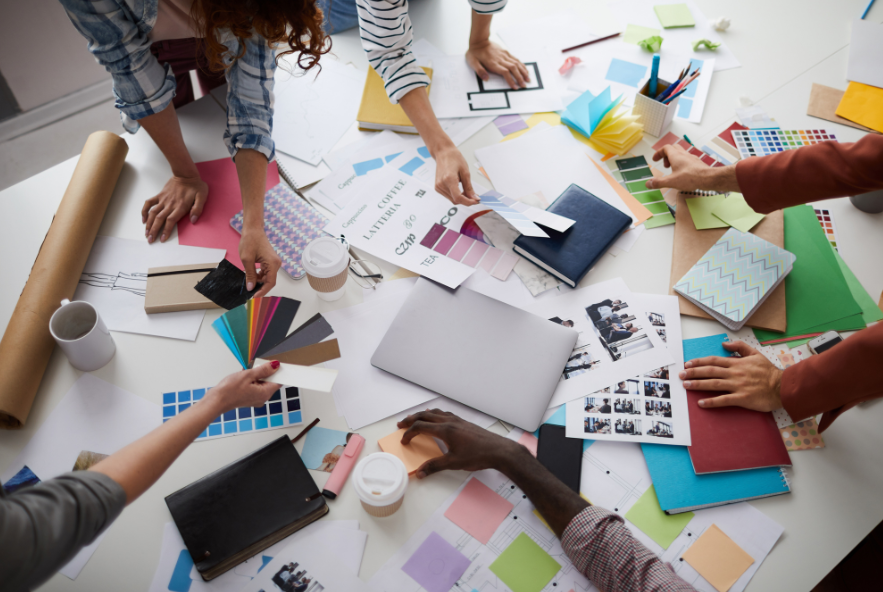 Free Resources
Around the world, you have creative people or companies who like to share their work with others with no attribution required. They share everything – images, fonts, illustrations, gifs, and much more. Those people or companies are precious for designers because almost everything that they have created is for commercial use and free. Of course, you can buy items and support others which is a good thing, but if you don't have financial capabilities for doing so, free resources can be pretty useful.
Images
Almost every design contains images. When you want to present something well you need high-quality images. Apart from being the first thing that consumers see, they serve as illustrations of your project's textual content.
Here are some quality websites that can help you with image designs:
Fonts
There is no design without at least one word. There are so many types of fonts – Serif, Sans Serif, Display, Handwriting, Monospace, etc. You can create a simple minimal design with one word or sentence and in order to develop a powerful message. Basically, many designers prefer only text, and you can find that some popular designs are just typographies on a one-color background.
If you want to try and be creative with a simple word or letter, here are some useful font websites:
Illustrations
You must admit that every design is better with quality illustrations, no matter if there are only some kind of shapes or full-detailed objects. Illustrations closer describe the message that you want to deliver to consumers. You have a wide range of illustrations, drawings, paintings, collages, digital design, and 3D modeling ideas, etc. Today, they are represented in everyday life and they have a reputation of a "valued art form".
Encourage yourself with other designer's illustrations, explore and see they express their ideas.
Conclusion
You can download something for free and make your job easier or you can pay for someone else's work, but play fair and don't underestimate the work of others. There are plenty of design ideas on the Internet, so explore and inspire yourself, be creative, be original, tell a story with one image or a piece of text. Express yourself differently.
Note: There are items that are free for personal use only, NOT for commercial use. Some designs may require attributions, so read the license carefully.
And hey, don't forget to check out our original work on iStock. You might end up finding exactly what you need.